Back To Our Services
The garage door springs play a very important role in a garage door system. It counterbalances the door's weight for easy lifting. The heaviest moving part of your home could weigh up to 300 pounds. When correctly adjusted, the springs raise a door without any effort. Two types of springs exist, the torsion and the extension garage door springs. These are under extreme tension, and it is advisable that only professionals handle them in case they need to be replaced. The most common reason of replacement is when they break and are no longer useful.
Leave spring replacement to professionals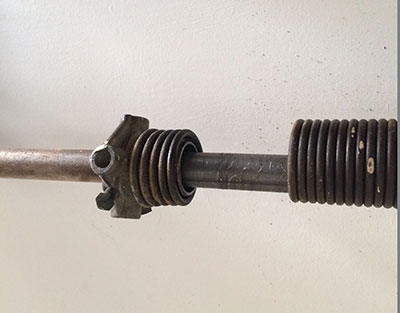 Our experts at "Garage Door Repair Tarrytown" specialize in broken spring replacement. This is a common service we offer since customers with no technical skill should not try it. Our technicians can repair torsion and extension springs. They know the difference between the spring types, and provide safe and efficient repair. Before we replace the springs, we carefully check their type and size. It is crucial for us to use the right springs for the smooth operation of the door. We replace both overhead door springs even if only one of the pair was broken. After the work, we perform safety inspection and clean any debris left.
Before replacing the springs, we first release its tension. Even if a door opener is used and the door is open, tension is not yet fully released. If safety cables are used, they are disconnected and taken away from the springs. Adjustment of torsion springs is dangerous for it should be done with the door down and the spring under high tension. Whenever we adjust springs, we keep the area protected for it can cause bodily injury. Extension springs are easier to adjust, but it is still advisable to leave it to a professional.
Our team is known for quality garage door repair, and when it comes to replacement of springs, we offer the best practices. We are composed of a professional team with years of training and experience. Garage Door Repair Tarrytown always performs the jobs according to high industry standards, not just to satisfy our customers but because we believe that it's our responsibility.
Back To Our Services