Back To Blog
Garage doors are expensive investments! Who wouldn't like to keep them forever? Perhaps, forever is too much to ask, but all the same garage systems are meant to last for a long, long time. It's also significant to keep them long without having problems every now and then. If you think this is hard, think again. It just takes a bit of your time and making the right choices. After all, these systems are important for your security and their good condition will also ensure your safety. Don't you think they deserve some attention? The better they are maintained, the longer they will last and the fewer problems you will have. Isn't it an amazing combination? Doable, too!
Small ideas for long garage door years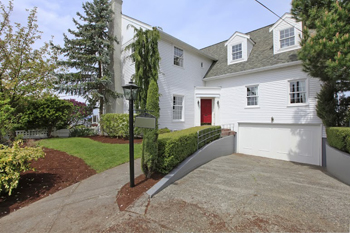 The last years of a garage door's life are always the hardest. When the materials, springs, bolts, hinges, cables or openers have already completed their life-cycle, they start getting very tired and this is when most problems begin. It is true! In most cases, aged garage systems make you suffer the most. They have the most problems. Though, it doesn't have to be that way! The time will probably come when you want to replace the existing garage door and some parts will also need replacement along the way, but that doesn't mean that you must endure the hassle of constant problems.
Let's go back to the beginning of your garage door's life. This is when good foundations are set. As a matter of fact, it all begins before you even order your new overhead door. Making the right door selection is one of the most important criteria for long-lasting systems. Taking into account the local climate and personal demands, invest in good materials, powerful garage door openers and strong parts.
Remember that galvanized materials were created to save you the trouble of dealing with rust. Take advantage of them! Though, never forget that galvanized parts need lubrication maintenance, too. This way, the coatings protecting steel will be protected also with the lubricants and won't crack. As long as the garage system is often maintained and parts are replaced when their lifespan is over or when they are accidentally damaged, your door will be super strong. If you also upgrade the opener periodically, the system will remain modern, reliable and offer you the safest conditions.